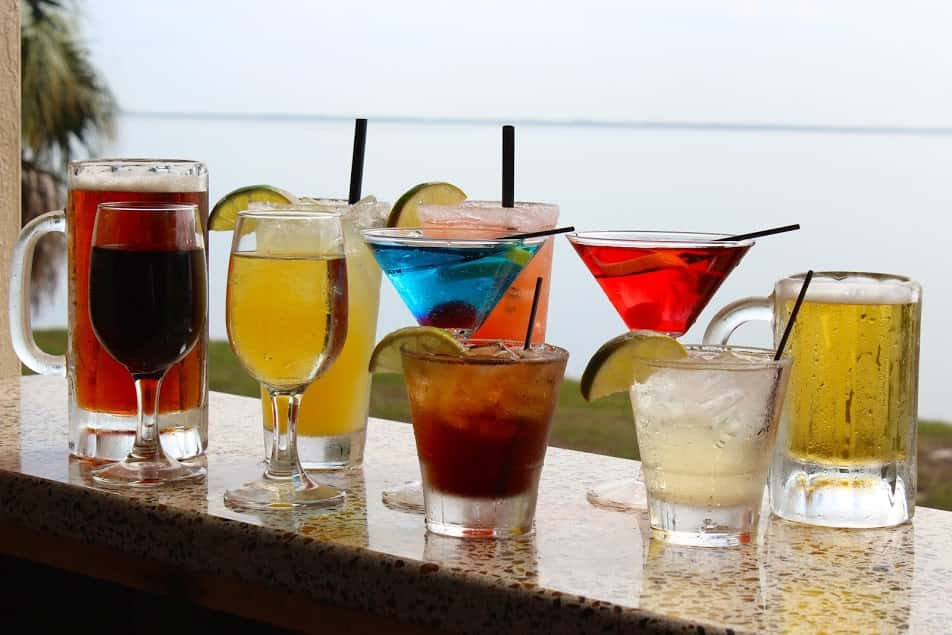 Wine
Red Wine
Extraction,Red Blend
Central Coast, California
✓ Bottle
✓ Glass

Hahn, Pinot Noir
Central Coast, California
✓ Glass
✓ Bottle
Love Noir, Pinot Noir
Trevenezie IGT, Italy
✓ Bottle

Liberty School, Cabernet Sauvignon
Central Coast, California
✓ Glass
✓ Bottle

Natura, Merlot (Organic)
Rapel Valley, Chile
✓ Glass
✓ Bottle

Portillo, Malbec
Mendoza, Argentina
✓ Glass
✓ Bottle

White Wine
Bel Vento, Pinot Grigio
Friuli-Venezia Giulia, Italy

✓ Glass
✓ Bottle
J. Lohr Riverstone, Chardonnay
Central Coast, California

✓ Glass
✓ Bottle
Stingray Bay, Sauvignon Blanc
Marlborough, New Zealand

✓ Glass
✓ Bottle
Pacific Rim, Riesling
Columbia Valley, Washington

✓ Glass
✓ Bottle
Sparkling Wine
Andre, Pink Moscato
California

✓ Glass
✓ Bottle
Andre, Champagne Brut
California

✓ Glass
✓ Bottle
Decordi, Sangue de Giuda
Oltrepo Pavese, Italy

✓ Glass
✓ Bottle
Rotari Brut, Trento DOC
Trentino-Alto Adige, Italy
✓ Bottle
La Gioiosa, Prosecco
Prosecco, Italy
✓ Bottle
Proprietor's List
A limited selection of sommelier curated wines, hand-picked for the very best complement to our menu offerings. Available only by the bottle.
Chalk Hill, Sauvignon Blanc
Sonoma, California

Aromatic melon and citrus, smooth, dry and crisp with a touch of pear and lightly grassy notes.

Hall, Cabernet Sauvignon
Napa Valley, California

Deep red and black fruits, notes of vanilla and oak. Dry, full bodied with rich tannins and a mild bite.

Ladies Who Shoot Their Lunch, Shiraz
Victoria, Australia

Bold, fruit forward and strong notes of pepper and spice. Bright and acidic with moderate body and smooth tannins.

Cuvaison, Chardonnay
Napa Valley, California

Buttery, reserved oakiness, with vanilla, pear, and lemon notes. Bright and acidic, with moderate body and mellow tannins.

Truchard, Cabernet Sauvignon
Napa Valley, California

Bold cherry and plum with notes of tobacco. Acidic, dry and oaky with strong, moderate tannins.

Chalone Estate, Pinot Noir
Monterey, California

Bright red summer berries, earthy cedar and vanilla, and the barest hint of pepper and spice. Medium profile with silky smooth tannins, dry, and moderately acidic.

Bar Quick Links
Liquor
Cocktails